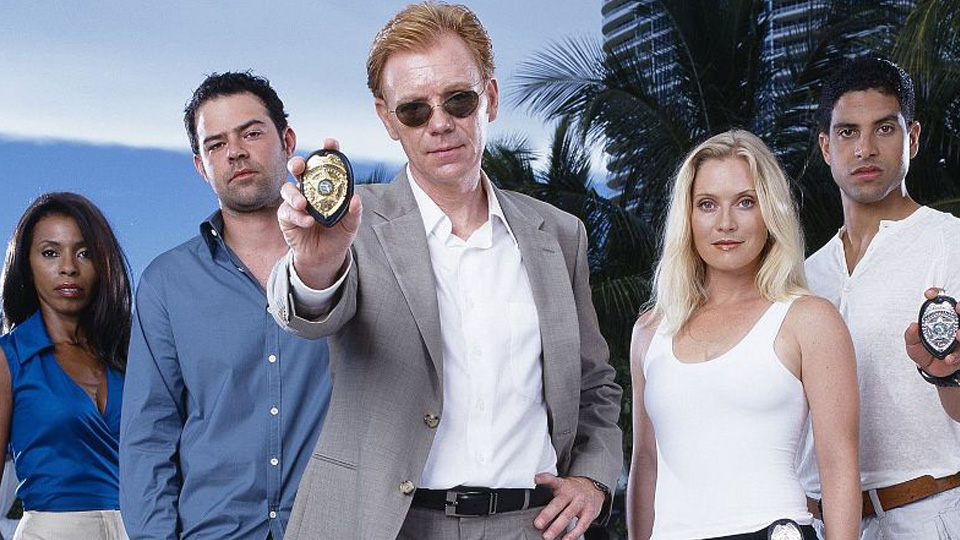 GALLERY
NEXT AIRING ON CBS JUSTICE

Series 3, Episode 16 -
Monday 2 August - 11.55 PM
Series 3, Episode 17 -
Tuesday 3 August - 2.05 PM
Series 3, Episode 17 -
Wednesday 4 August - 12.00 AM
Series 3, Episode 18 -
Wednesday 4 August - 2.05 PM
Series 3, Episode 18 -
Thursday 5 August - 12.00 AM
THE HEAT IS ON THIS SUMMER THANKS TO CSI: MIAMI
Want a fast-paced forensics drama set against the lush backdrop and pulsing rhythms of the southernmost U.S. metropolis? CSI: Miami is the one for you. The acclaimed series follows South Florida's premier team of investigators who use cutting-edge forensics and police work to solve crimes. Led by Lieutenant Horatio Caine (David Caruso), the Miami-Dade Crime Scene Investigators work amid the lush, t...
SHARE:


READ MORE

TOP TWENTY ACTS BRITS CONSIDER 'CRIMINAL'
CBS Justice is the home for top TV crime shows, but what offences do the British public think should be made illegal? Researchers polled the nation to discover the everyday "crimes" we'd like to see people apprehended for, which include not offering visitors cups of tea, playing music through phone speakers in public, and wearing flip flops in cold weather. Other "offences" we'd like to see outlawed includ...
SHARE:


READ MORE

WANT SOME ACTION THIS MARCH? YOU GOT IT!
March, a time for changes as the nights get longer ad the days warmer. But the more things change the more it stays the same and that's just how we like it here at CBS Action as we continue to bring you some of the best action-packed drama the USA has to offer. Let's first look to Horatio and his team at The Miami-Dade Crime Scene Investigators, known to us as CSI: Miami. Season 5 starts weekdays at 5pm from March 13th where...
SHARE:


READ MORE

HIGH-TECH HOMICIDE HEROICS IN FEBRUARY WITH CSI: MIAMI
David Caruso is back with his suit and shades as Horatio Caine in the nerve-shredding series CSI: Miami throughout February. Yes, when the heat is on and the bullets fly, Caine keeps his cool behind his trademark eye-wear and style. The Miami-Dade Crime Scene Investigators also consist of ballistics expert Calleigh Duquesne (Emily Procter), cocky-yet-disarming investigator Tim Speedle (Rory Cochrane), underwater rec...
SHARE:


READ MORE

SHOWS