FEATURES
Want some Action this March? You got it!
By James Whittington, Tuesday 27th February 2018
March, a time for changes as the nights get longer ad the days warmer. But the more things change the more it stays the same and that's just how we like it here at CBS Action as we continue to bring you some of the best action-packed drama the USA has to offer.
Let's first look to Horatio and his team at The Miami-Dade Crime Scene Investigators, known to us as CSI: Miami. Season 5 starts weekdays at 5pm from March 13th where Horatio and Delko go to Brazil to avenge Marisol's death. Also the CSIs enter the high stakes world of modelling when a male model is murdered, and a celebrity murder during an A-list party leads the CSIs to uncover a counterfeit ring producing hundred dollar bills.
If you like you crime-solving to be on the more gentle side then Diagnosis Murder Season 8 is for you. Dr. Mark Sloan (Dick Van Dyke) is the Chief of Internal Medicine at Community General Hospital and often offers the LAPD medical consultation in their toughest cases. He solves these mysteries with the help of the recently promoted Lieutenant Detective Steve Sloan, his son (Barry Van Dyke). Throughout the series, Dr. Sloan is not only assisted by his son, but also by his friend Norman Briggs (Michael Tucci) who works as a hospital administrator, medical examiner and pathologist Dr. Amanda Bentley (Victoria Rowell) and hospital resident Dr. Jesse Travis (Charlie Schlatter). Through their combined medical and criminal analysis, there's no case this team can't crack. Catch the Doc and his team weekdays at 6pm.
Ride with us to the city of Dodge for the longest running primetime drama series in television history where Marshall Matt Dillon is responsible for bringing law and respectability in Gunsmoke. We're reaching Season 13 where Richard Kiley guest stars as Will Stambridge, a reluctant gunfighter with whom Kitty falls in love - after he risks his own life to save hers; drunken Circuit Judge Warfield, who is on the payroll of town boss John King, is forced by Dillon to hold an inquest into the death of a woman saloon owner, and an ambitious mother doesn't consider Newly O'Brien or a neighboring farmer suitable suitors for her daughter, provoking them into a fight which almost leads to tragedy.
With its combination of Cold War villains and James Bond-like techno-gadgets, Mission: Impossible (weekdays at 2pm) was an instant hit when it premiered on September 17, 1966. In season 3, The Impossible Missions Force, led by Jim Phelps (Peter Graves) enters Equatorial Africa to crush an army of mercenaries, led by a self-styled colonel (guest star Pernell Roberts), and to return plundered gold to its rightful owners, The Force is assigned to knock out a boxing syndicate which fixes fights to create favorable odds for a bookmaking operation, and an army commander plots to become dictator by imprisoning an influential cardinal and using a look-alike actor for a public endorsement.
Related show tags
:
CSI: MIAMI
,
DIAGNOSIS MURDER
, GUNSMOKE, MISSION: IMPOSSIBLE
MORE FEATURES
G and Hanna are back for more action this March on CBS Justice
Posted on Wednesday 24th February 2021
For those of you new to CBS Justice, NCIS: Los Angeles is a drama about the high-stakes world of a division of NCIS that is charged with apprehending dangerous and elusive criminals, who pose a threat to the nation's security. By assuming false identities and utilizing the most advanced technology, this team of highly trained agents goes deep undercover, putting their lives on the line in the field to bring down their targets.
Special Agent "G" Callen (Chris O'Donnell) is a chameleon who transforms himself into whomever he needs to be to infiltrate the criminal underworld whilst Special Agent Sam Hanna (LL Cool J) is an ex Navy SEAL who knows how to handle the most dangerous of situations.
SHARE:


READ MORE

Channel Premiere - NCIS: Season 13
Posted on Wednesday 30th December 2020
NCIS (Naval Criminal Investigative Service) is more than just an action drama. With liberal doses of humour, it's a show that focuses on the sometimes complex and always amusing dynamics of a team forced to work together in high-stress situations.
NCIS Special Agent Leroy Jethro Gibbs, a former Marine gunnery sergeant whose skills as an investigator are unmatched, leads this troupe of colourful personalities.
Channel Premiere of NCIS: Season 13 starts 4th January at 10pm on CBS Justice.
SHARE:


READ MORE

Will The Fugitive finally be caught? Find out Christmas Day on CBS Justice
Posted on Thursday 26th November 2020
The fourth and final season of the iconic 1960's thriller series, The Fugitive comes to a dramatic conclusion on Christmas Day!

Dr. Richard Kimble (David Janssen) tried, convicted and sentenced to death for the murder of his wife, has been on the run and searching for justice, not just for himself but also for his late wife.

As the game of cat-and-mouse between Kimble and Lt. Gerard intensifies it all leads to a heart-stopping two-part finale which still holds the record for being one of the most viewed TV episodes broadcast of all time.

The Fugitive continues weekdays at 5pm on CBS Justice.

...
SHARE:


READ MORE

CBS Justice is now on Freeview channel 40
Posted on Wednesday 4th November 2020
CBS Justice has moved to Freeview Channel 40 so you may need to re-tune to ensure you don't miss out on our line-up of action-packed, tense thrillers and police dramas.
Any issues with retuning check the Freeview website.
SHARE:


READ MORE

The Fugitive Season 4 finds its way to CBS Justice in November
Posted on Tuesday 27th October 2020
Dr. Richard Kimble (David Janssen) tried, convicted and sentenced to death for the murder of his wife, escapes from custody after a train wreck and becomes a fugitive.

While on the run, he is pursued by Lt. Philip Gerad, as he searches for the one-armed man he believes murdered his wife.

Season 4 of The Fugitive was originally shown in 1966 and was the first season of the show to be broadcast in colour. Over 30 nail-biting episodes key questions are answered and, in fact, the final part is one of the most watched episodes of all time!

The Fugitive weekdays at 5pm with Season 4 starting 16th November on CBS Justice.

...
SHARE:


READ MORE

UK TV Premiere - CSI: Cyber Season 2 on CBS Justice in October
Posted on Sunday 20th September 2020
CSI: Cyber stars Academy Award, Emmy Award and Golden Globe Award winner Patricia Arquette in a drama inspired by the advanced technological work of real-life Cyber Psychologist Mary Aiken.
Special Agent Avery Ryan heads the Cyber Crime Division of the FBI, a unit at the forefront of solving illegal activities that start in the mind, live online, and play out in the real world. She knows firsthand how today's technology allows people to hide in the shadows of the Internet and commit serious crimes of global proportion.
While other agents search for criminals in dark homes and alleys, Ryan and her team search the "dark net," a place deep in the bowels of the Web where c...
SHARE:


READ MORE

The Fugitive is still on the run this September
Posted on Sunday 23rd August 2020
The monochrome masterpiece from Quinn Martin productions, The Fugitive continues on CBS Justice throughout September.

For thoseof you new to the series it centers on Dr. Richard Kimble (David Janssen) who has been tried, convicted and sentenced to death for the murder of his wife. He escapes from custody after a train wreck and becomes a fugitive.

While on the run, he is pursued by Lt. Philip Gerad, as he searches for the one-armed man he believes murdered his wife. Each story is packed with humanity, tense drama and invention.

The Fugitive, weekdays at 5pm on CBS Justice.

...
SHARE:


READ MORE

Get both sides of the story as Law & Order continues on CBS Justice
Posted on Sunday 23rd August 2020
Like the legal process itself, the Emmy Award-winning Law & Order unfolds in two dramatic segments. In the first half-hour police detectives bring in the lawbreakers. In the second half, the focus shifts to the criminal courts where a crack team of district attorneys insure that justice is deserved.

A highly regarded television institution, the series set the standard for procedural drama, offering consistently compelling stories of crime and passion to a very large and loyal audience.

Law & Order Season 2 begins 2nd September at 6pm on CBS Justice.

...
SHARE:


READ MORE

There are two sides to every story. Law & Order on CBS Justice
Posted on Saturday 1st August 2020
The name Richard Wolf may not spring to mind when you think of the world of television drama, but if we mention the series Law & Order then you will start to appreciate what a small screen legend he is.
Dick, as he is known to his friends, cut his TV teeth as a writer for the hit cop series Hill Street Blues as well as Miami Vice, and quickly became established as a prolific and exceptionally reliable creative. But it would be his creation, Law & Order that would earn him global recognition. Fact fans might like to know the theme for Law & Order was composed by Mike Post, the same person who write the theme for Hill Street Blues!
Starting in 1990 and running for 20 seasons and ...
SHARE:


READ MORE

PICK OF THE WEEK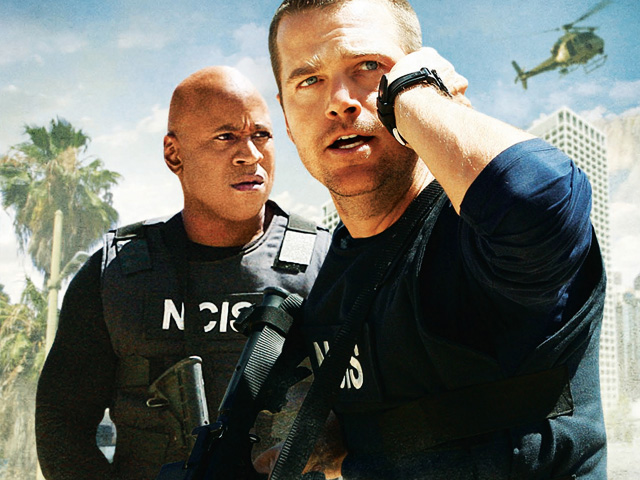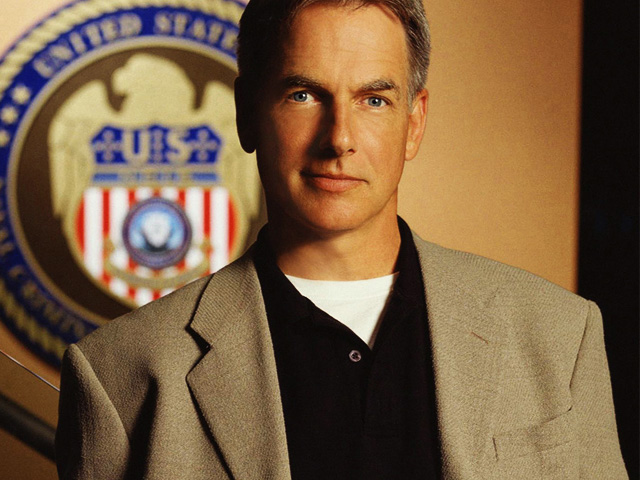 NCIS
Thursday 11 March
7.05 PM